Pack Leaders:
Cubmaster: Keith Brookeshire
Assistant Cubmaster: Billy Engle
Committee Chair: Alison Beechner
Advancement: Kelly Bauch
Treasure: Ryan Ericksen
Trainer: Billy Engle
Secretary: OPEN
Outdoor Activities: Jim Bauch
Membership and Re-registration: OPEN
Lion Den Leader: OPEN
Lion Assistant Den Leader: OPEN
Tiger Den Leader: OPEN
Tiger Assistant Den Leader: OPEN
Wolf Den Leader: William Depuy
Wolf Assistant Den Leader: Open
Bear Den Leader: Vadim Fadeyev
Bear Assistant Den Leader: Keith Brookeshire
WEBELOS Patrol Leader: Jeff Sweeney
WEBELOS Patrol Leader: Mark Anderson
AOL Patrol Leader: Darrell Jolley
AOL Assistant Patrol Leader: Lee Koster
AOL Assistant Patrol Leader: Marvin Zeigler

Email:
Cubmaster465@gmail.com

BSA Info:
Pack/Unit 465
Appalachian Trail District
Atlanta Area Council
Volunteer Service Center:
1800 Circle 75 Pkwy SE
Atlanta, GA 30339
District Executives: Lee Smathers 404.360.6435
Lee.Smathers@scouting.org
​
Thomas Farmey 770.989.2869 tfarmery@atlantabsa.org

Georgia is a mandatory reporting state. If you ever suspect child abuse of any kind first contact the authorities, then inform our district executives. The BSA's number one priority is keeping children safe.
Powered by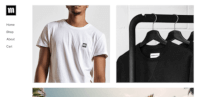 Create your own unique website with customizable templates.